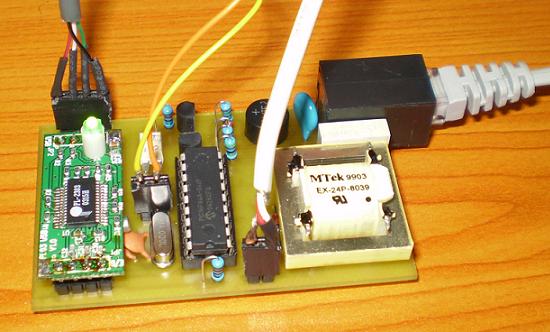 One of the rudimentary cool circuits to build is a phone line tapping/recording device, this device is actually one of the reasons that got me interested in circuits.  I still remember buying these 300-page circuit books filled with cool little circuits such as this when I was 9 years old.
One thing this circuit improves upon the old age phone line tapping circuit is that it uses a microcontroller that sends the data to your PC via USB, certainly something we need these days, not just an analog circuit.
video://www.youtube.com/watch?v=UbjwL68n6Xk
This is definitely is a cool circuit you can build although tapping/recording home phone is probably out of date as many people are using cellphones nowadays.
Still, it might be a fun little project to try out, see details and free schematics here.
For those of you who can't hack, try this KJB Security TRX-20 Phone tapping device from Amazon.  It's analog only but will do the job.
Microcontroller is checking the phone line status every 0.2 seconds with a help of monitor circuit above. If the optocoupler is "closed" for more than 0.15 seconds it means that the phone line is occupied and it starts to send letter "R" (Rec) to PC application. In other case it sends "S" (Stop). This data is received by the PC where the application starts audio recording (R) or stops (S). Since the microcontroller uses serial communication to send the data, PL-2303 circuit is used to translate those signals to USB.