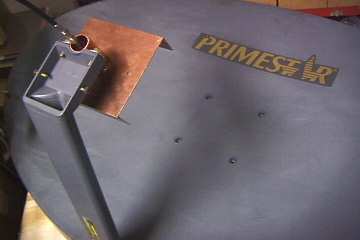 For those of you who need to setup your own long-range WiFi antenna, did you know you can recycle an old satellite dish into a long-range wifi antenna?   This could be great for setting up your own private WiFi network over open land and useful range could be up to 125 miles.
Besides that, you could probably even set it up to pick up some free WiFi around your neighborhood for sheezy.
Indeed, you can even use it to extend the range of your cellphone, an old satellite dish could be great for getting cellular signals, perhaps you can build a rig on top of your car/truck.
Also see instructions for Bi Quad Antenna at Sorgonet and MartyBugs.
video://www.youtube.com/watch?v=DzvoJC3RkWA